Welcome!

UPDATE: We are opening a Kennel to breed and show MIN PIN's! Check back for updates!
Hello my name is Kara Ryland, and I am located in Pineville, Louisiana. Specializing in Dilutes, Lynxs and Steel Netherland Dwarf's, Nigerian, Lamancha and Pygmy Goats, and AMHA/AMHR Miniature horses!
doubleR TITANIUM- gold tipped steel jr buck,2 legs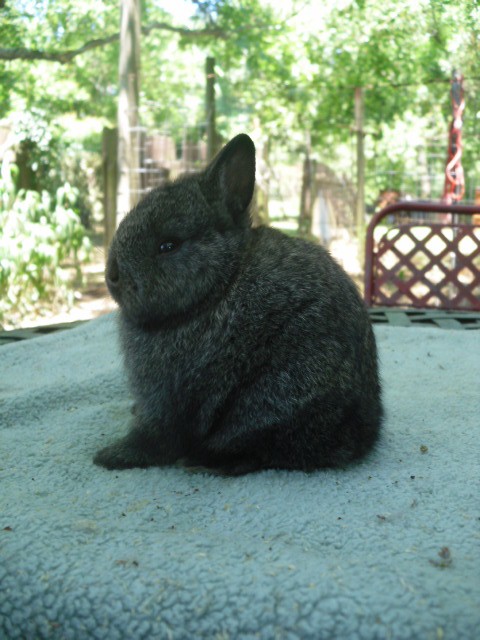 I am a breeder of Netherland Dwarfs, I am very interested in producing the healthiest and best representatives of the breed as I can. This is not a buisness. Buisness implies that there is profit to be made. What I do with my netherlands is strict hobby, an obsession, a pursuit of perfection. I've spent thousands more than I ever clear on a occasional pet sale. The only profit I have ever cleared is strictly pride and satisfaction in achieving my goal. From my experience if you profit from breeding rabbits, you are probably not doing something right. Every rabbitry has a story, and mine is no exception :)

I breed to improve my own lines, so if you are looking for a certain color, please email me and let me know so I can add you to a waiting list.


Big thanks to Mr. Steve Carpender!Thanks for helping me out so much and for letting, Jaborwakie(gold tipped steel) come live with me :) and for helping me with cinnamons and lynxs!

doubleR Bowser(siamese sable) and doubleR Smoke-A-Chu( Smoke Pearl) -- my 2 main shaded herd bucks.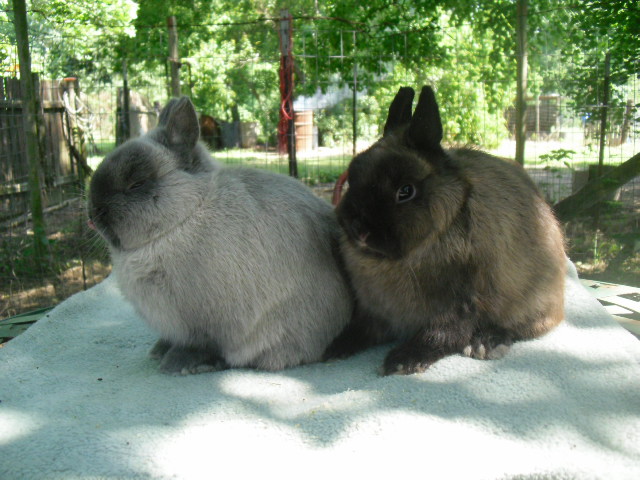 I specialize in rare colors and dilutes, basically all colors are raised here at my rabbitry though. REWs, Blacks, Blues, Chocolates, Lilacs, Sable Points, Siamese sables, Smoke Pearls, Chestnuts, Opals, Cinnamons, Lynxs, TANS, Chocolate Otter, Chocolate silver marten, Lilac Otter, Lilac Silver Marten, Sable Marten, Smoke Pearl Marten, Brokens, Himalayans and Steels. Plus oddball colors that randomly pop up.


DoubleR BOWSER-Siamese sable-- my favorite shaded buck! Multiple group winner, and like his blue himalayan sister, Nomi has placed BOBO in show. I just got 4 new litters off of him :)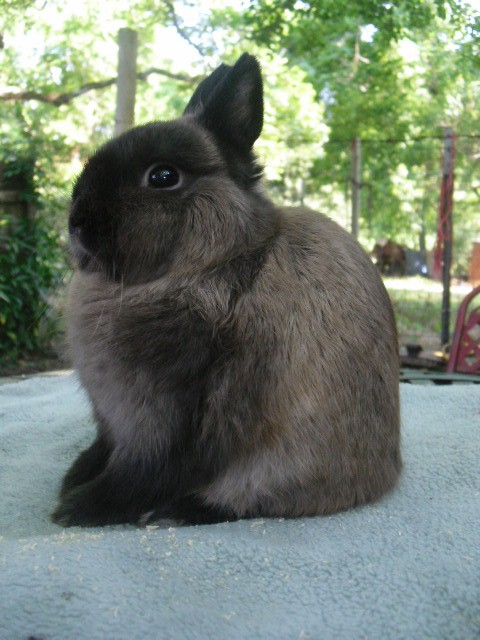 Currently in the process of obtaining my ARBA Registar's License--
Look me up on facebook!

OR
Fruitfly1030@gmail.com

Or contact my partner Karen King Guillory!
Karenstoy04@yahoo.com

Mrs. Karen, also raises Netherland Dwarfs in Pollock, Louisiana. She works with Silver martens, Chocolate based colors, chinchillas, squirrels, brokens, steels, dilutes!
© All pictures are copyright.